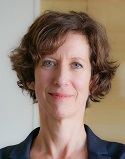 The Adoption Source provides a wide range of adoption support services in the Greater Ottawa area (Ontario, Canada). Whether you are considering adopting a child or making an adoption plan for your child, The Adoption Source will guide you on your adoption journey. We serve all family groups for both non-relative and relative adoptions, and support all types of adoptions whether public, private, or international.
Lori Rosove, founder of The Adoption Source, is a registered social worker, educator and author. As an approved adoption practitioner in Ontario, Canada by the Ontario Ministry of Children and Youth Services, Lori has over 20 years experience in the field of adoption. With compassion, respect, and integrity, Lori will assist you on your adoption journey.
Services for Adoptive Parents
Lori will educate and prepare you for the challenges of adoptive parenting and will assist you in making an adoption plan that's best for you. Lori will conduct your home study and liaise with adoption agencies and licensees in order to best facilitate your adoption plan. Lori will advocate on your behalf and assist you in completing your adoption plan. To learn more about these services, click here.
Services for Birth Parents
Lori will guide and support you in creating an adoption that you are most comfortable with. She will ensure that you are fully aware of your legal rights and that your wishes regarding the adoption of your child are honoured. She will liaise with adoption licensees, hospitals, and community services in order to best facilitate your adoption plan. To learn more about these services, click here.
Adoption Support
Adoption is a life long journey that can bring various challenges for all family members. To help reduce the stress you may be facing as an adoptive parent, Lori provides coaching, referrals to other professionals, workshops, and a monthly support group. To learn more about these services click here.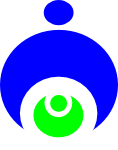 About our Logo
Our logo "Parent Embracing Child" reflects a parent protectively embracing their child, while the child reaches up to the parent for love and support. The colours represent core colours of life; green representing growth and blue representing strength as in the mighty ocean or vast sky. Circles play a big part in family, parenting, adoption and life itself. Together, the colours and circles are intended to be gender neutral as simply parent and child.