Adoption Support
Adoption is a journey that once it touches your life, it lasts a lifetime. Like all of life's journeys, there are many moments of joy and there will also be challenging times. Sometimes in the challenging moments we need to reach out for support.
For more than 25 years, Lori Rosove, the adoption practitioner behind the Adoption Source has helped many families on their adoption journey. Despite all of the planning and up front work you have done to prepare for your adopted child's arrival, it may be tougher than you expected now that your child is home. To ensure the success of your adoption, Lori provides several post adoption services for adoptive parents including coaching, an educational workshop and a monthly support group. As well, Lori has aligned with other professionals to help you meet the challenges you are facing.
Lori will guide you on which approach of support lends best to your circumstances. She is happy to make a referral to the other professionals listed below or, feel free to contact them directly.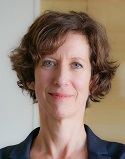 Post Placement Counselling
The relationship that Lori builds with you during the homestudy process allows her to provide post adoption parenting guidance and support after your child's arrival. Lori has coached many of our adoptive parents in the months following their child's arrival and she believes that early intervention is most effective in helping parents to understand and best respond to their child's behaviour. For these sessions, she is happy to meet with you in office, or guide you by phone, Skype, or email. To contact Lori or to book an appointment please click here.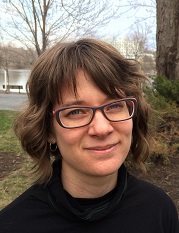 Counselling
Dr. Catherine Horvath is a registered clinical and forensic psychologist who is the Founder and Executive Director of the Ottawa Centre for Resilience (OCFR). Dr. Horvath and the team at OCFR work with families where children are struggling with self-regulation and attachment as a result of adverse childhood experiences, complex developmental trauma, adoption related issues, Fetal Alcohol Spectrum Disorder, and involvement with the child welfare and/or criminal justice systems. Dr. Horvath and OCFR clinicians will provide clinical support to adoptive families when transitioning to their new roles and in developing and maintaining healthy attachments with each other. For more information on Dr. Horvath's services and / or to book an appointment, please click here.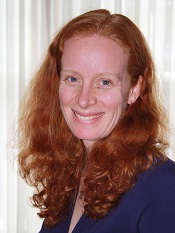 Occupational Therapy
Sarah Good, Registered Occupational Therapist, provides community-based occupational therapy services. Sarah can work with adoptive families in their home to understand and improve children's self-regulation and assess and make recommendations regarding children's motor development (including handwriting, fine motor skills, and visual-motor integration). As a mindfulness meditation teacher, Sarah works with parents on managing stress and adjusting to change. For more information on Sarah's services and / or to book an appointment, please click here.